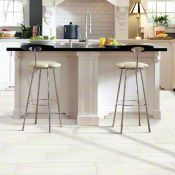 Both chic and classic, floors of tile or stone make a statement. They're elegant. On-trend. Some even have recycled content. And tile is not just for the kitchen or bath—our styles captivate in any room of the house. You can even put tile in the bedroom, evoking the dreamy feeling of a Roman villa. In any space, you'll love the timeless look of tile.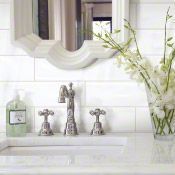 Care & Maintenance of Tile & Stone
Tile—whether it's ceramic, porcelain, or stone—is one of the longest-lasting flooring materials in existence. But it still needs a bit of care. Basic, consistent maintenance of your tile or stone floor will ensure that it remains beautiful and trouble-free for many years.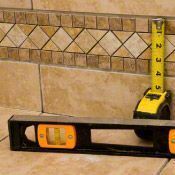 We help you every step of the way after you've selected your new floor: professional on-site measurement, removal of old flooring, and skilled installation. We do it all expertly, so your floor will look amazing and give lasting satisfaction.
WE BRING THE SHOWROOM TO YOU.
$500.00 off with a Free Estimate!